Expertise in Medical Solutions
We offer high technology, high quality products for electromyography and evoked potentials (EMG/EP), electroencephalography (EEG), Neuro Monitoring in ICU and NICU, cerebral function monitoring (CFM), Polysomnography (PSG), brain motor control assessment (BMCA), event related potentials (ERP), ambulatory EEG (AEEG), long term monitoring (LTM), continuous EEG (cEEG), intraoperative monitoring (IOM) applications, Electrical Impedance Segmentography (EIS) as well as a complete range of electrodes and accessories.

Our mission is to create, design, develop, manufacture and market technologies that improve healthcare for the benefit of our patients, customers and partners.

Our vision is to use our experience in medical solutions to contribute to the whole healthcare community worldwide.

The members of our Operational Management Board have unrivalled expertise in innovation, product development, business to business and business to end user commercial sales and support.
For detailed company information please visit website

Operational Management Board: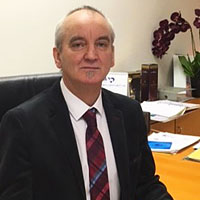 Founder of EMS and CEO of the Company, Alfred is the leading technology expert in electrophysiology and provides the leadership in electronic engineering expertise in Amplifier design within the company. Our Sienna Ultimate EEG/PSG Amplifier is testament to Alfred's R&D team in being able to deliver visionary leading edge design with high-end features admired by many other leaders within healthcare.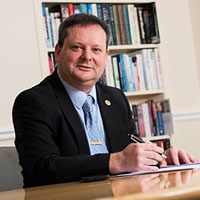 Commercial Director since joining EMS in 2009, Paul has a wealth of experience in general and commercial management and provides commercial direction as Chairman of the Executive Management Board. Paul has held senior commercial positions at several leading international companies within the Neurophysiology sector and is an expert in Distribution channel management.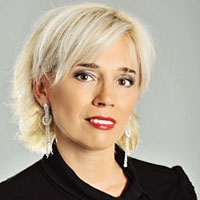 Involved with EMS since 1989 and COO for the past decade, Ruzena is an expert in quality management and regulatory matters and also oversees Production and day to day administrative management of the company.